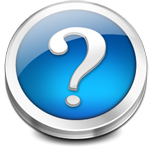 The following list basically outlines some troubles you may experience at some point, and where to look for them...

ENGINE FAILS TO START

1. Gas mixture too lean.
2. Water in gasoline.
3. Vibrators adjusted too close.
4. Water or congealed oil in commutator.
5. Magneto contact point (in trans. cover) obstructed with foreign matter.
6. Gasoline supply shut off.
7. Carburetor frozen (in zero weather).
8. Water frozen in gasoline tank sediment bulb.
9. Coil switch off.

ENGINE LACKS POWER—RUNS IRREGULARLY

At Low Speeds

1. Poor compression—account leaky valves.
2. Gas mixture too rich or too lean.
3. Spark plugs dirty.
4. Coil vibrator improperly adjusted.
5. Air leak in intake manifold.
6. Weak exhaust, valve spring.
7. Too great clearance between valve stem and push rod.
8. Too close gap between spark plug points.

At High Speeds.

1. Commutator contact imperfect.
2. Weak valve spring.
3. Too much gap in spark plug.
4. Imperfect gas mixture.
5. Platinum points dirty or burned.

ENGINE STOPS SUDDENLY

1. Gasoline tank empty.
2. Water in gasoline.
3. Flooded carburetor.
ENGINE OVERHEATS

1. Lack of water.
2. Lack of oil.
3. Fan belt torn, loose or slipping.
4. Carbon deposit in combustion chamber.
5. Spark retarded too far.
6. Gas mixture too rich.
7. Water circulation retarded by sediment in radiator.
8. Dirty spark plugs.

ENGINE KNOCKS

1. Carbon deposit on piston heads.
2. Loose connecting rod bearing.
3. Loose crank shaft bearing.
4. Spark advanced too far.
5. Engine overheated.