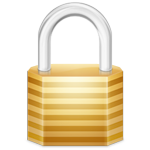 Copyright © 2011 - FordModelT.net. All rights reserved.

Ownership of Copyright
The copyright in this website and the material on this website (including but not limited to the text, computer code, artwork, photographs, images, music, audio material, video material and audio-visual material on this website) is owned by FordModelT.net [and its licensors].
Unless otherwise indicated, we own all copyright in the Contents as published. You may make a temporary copy of part or all of this website on your computer for the sole purpose of viewing it. You may print a hard copy of a whole page of this website for personal use only, as long as copyright notices are not removed.

Unless you have our prior written consent or as permitted by law, you may not: (a) otherwise reproduce, adapt, store in a retrieval system, transmit, print, display, perform, publish or create derivative works from any part of the Contents; (b) cause any Contents to be framed or included in another website; or (c) commercialise the Content.
Trade marks
All registered and unregistered trade marks and logos used on this website are the property of their respective owners. You may not use, copy, reproduce, display or publish any trade marks except with the prior written consent of their owner or as permitted by law.
Links to other websites
This website may link to websites at other addresses. Unless stated otherwise, we do not control, endorse, sponsor or approve any such website or any content on them and we do not warrant or take responsibility for any aspect of those sites or their content.
Your transmissions
Any material or information that you transmit, communicate or post to this website by any means is considered non-confidential and we may store, reproduce, transmit, display or publish it in any form and by any means and for any purpose. You must not transmit, communicate or post any unlawful material or information to this website.
Copyrighted Content
The contents and design of this website, (including but not limited to the text, computer code, artwork, photographs, images, music, audio material, video material and audio-visual material) are the sole property of FordModelT.net, PO BOX 539, Taree, NSW, 2430, and are protected under copyright law and international treaty.

Copyright License
Copying or downloading files from this website other than those which have express permission to do so, such as PDF documents and information stored in your computers cache and memory, is strictly prohibited and is subject to criminal prosecution to the maximum extent possible under federal law.

FordModelT.net does not grant you any other rights in relation to this website or the material on this website. In other words, all other rights are reserved.

For the avoidance of doubt, you must not adapt, edit, change, transform, publish, republish, distribute, redistribute, broadcast, rebroadcast or show or play in public this website or the material on this website (in any form or media) without prior written permission from FordModelT.net .

Data Mining
The automated and/or systematic collection of data from this website is prohibited.

Permissions
Except under the conditions described in the Copyright Act 1968 and subsequent amendments, no part of this website may be reproduced or communicated by any process without prior permission in writing from
Copyright Officer
FordModelT.net
PO BOX 539
Taree,

NSW, 2430

AUSTRALIA
Enforcement of Copyright
FordModelT.net takes the protection of its copyright very seriously.

If FordModelT.net discovers that you have used its copyright materials in contravention of the license above, FordModelT.net will bring legal proceedings against you seeking monetary damages and an injunction to stop you using those materials. You will also be ordered to pay legal costs.